From Mafiya to Mayfair: Firtash, Giuliani and the London Connection
4 December 2019
Steve Komarnyckyj sums up the UK connections of the oligarch at the centre of the Trump impeachment scandal, and finds new links to Brexit Britain.
---
On 23 March 2011, Dmytro Firtash, wearing the ornate robe of a Cambridge University beneficiary, shook hands with Prince Philip. That moment marked the peak of his ascent in British society. The village boy who once loved pasturing cows had come a long way. Thanks to his PR team, he enjoyed the image of a businessman and patron of the arts in the UK.
As bagman for mobster Semion Mogilevich, Firtash directly links the Russian mafiya to the British Establishment. He was once described by a Chicago attorney general as "upper-echelon associat[e] of Russian organised crime". Eight years after his royal handshake, Firtash is currently holed up in Vienna fighting extradition to the US but remains untouched by British law enforcement.
However, there is evidence that his London associates are linked to Cambridge Analytica and Trump's impeachment investigation.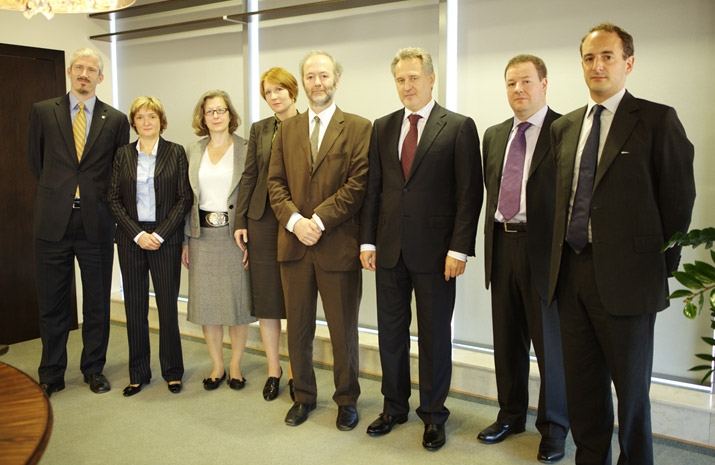 ---
Cambridge Analytica and Bell Pottinger
Firtash is connected to Viktor Tchenguiz, the Iranian businessman who held a majority stake in Cambridge Analytica's parent company for a decade.
According to Ann Marlowe, a New York-based journalist, Tchenguiz invested in a privately-owned UK business, the largest shareholder of which was Firtash. His fellow shareholder was Roger Asquith, the Third Lord Oxford who sits on the board of Firtash's Group DF company.
Cambridge Analytica has worked in Ukraine and its offshoot Acrion Global, founded by Martin Lengyel, pitched to President Volodymyr Zelensky's team in 2019. Lengyel also worked for Viktor Yushchenko in 2004-05 when the Ukrainian politician was supported by Firtash.
But, the Ukrainian oligarch's links to PR agencies extend beyond the now defunct Cambridge Analytica to another operation which closed down, engulfed by scandal: Bell Pottinger.
Anthony Fisher, a senior consultant at Bell Pottinger, was a director of Firtash's British-registered charitable foundation. Fisher was also a joint founder, along with British Firtash associate Robert Shetler-Jones, of the UK-registered Scythian Limited, which funnelled Firtash cash to the Conservative Party and Tory politicians.
The firm's activities were exposed in 2011 when Dame Pauline Neville Jones stepped down as a Security and Counter-Terrorism Minister after receiving donations from Shetler-Jones. However, Fisher continued to work for Firtash and represented the oligarch at the opening of a memorial in Washington on 6 December 2013. His links to Firtash extend beyond his role as a PR consultant and a director of the Firtash-financed British Ukrainian Society.
Prior to April 2015, he was also a major shareholder in Pallini Holdings – an offshore structure connected to Serhii Lovochkin, a political operator closely linked to both Firtash and Paul Manafort.
---
Looping back to Giuliani, Vote Leave and Trump
As has been widely reported, Fisher is also associated with individuals indicted during Trump's impeachment investigation.
On 9 July 2019, he was photographed with Rudy Giuliani at an event in London to support a charitable group, the British Friends of Anatevka. The picture was posted by the Curzon PR firm where Fisher is a senior consultant.
Lev Parnas, who has been indicted during Trump's impeachment investigation hearing,was photographed alongside Giuliani during the same London trip.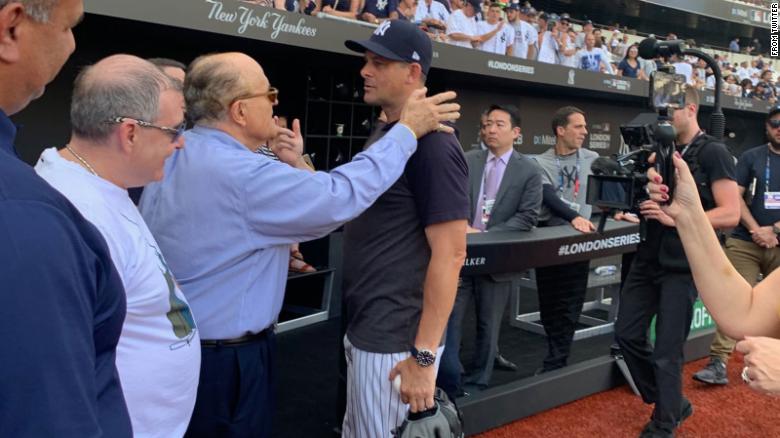 Both Parnas and Fruman are linked to the American Friends of Anatevka and probably attended this event. Did Fisher, Fruman, Guiliani and Parnas broach any Ukrainian topics over a glass of bubbly?
Curzon PR also enjoys connections to Vote Leave and a transatlantic link to Trump and Manafort.
Farzana Baduel, the firm's founder and former vice president of the Conservative Party Business Council, was contacted by Vote Leave before the 2016 EU Referendum and agreed to work with it. Her firm is an associate of Baobab Group whose founder, Barbara Fiala, knows both Baduel and Garret Marquis, an aide to John Bolton who hired Cambridge Analytica for his boss's campaign in 2018.
Some of the team at the Baobab Group worked for the renowned political consultant Arthur Finkelstein. Finkelstein, who died in 2018, was reportedly Paul Manafort's mentor. He introduced Manafort to the eastern oligarchs who would prove Manafort's downfall and lobbied for his protégée to be added to Trump's campaign.
Finkelstein was also a strategist to Viktor Orban, the Hungarian President who had been befriended by Firtash's boss Semion Mogilevich in the 1990s. Mogilevich and the Russian mob he oversees routinely perform favours for Vladimir Putin and work closely with Russian intelligence. Hungary, under Orban's leadership, still purchases gas from Rosukrenergo, which is a joint creation of by Firtash and Mogilevich. The circle is complete.
---
What is the significance of these connections stretching through Firtash to Washington and back to Moscow?
The oligarchs grouped around Putin have a vision shared by many "Conservatives". During the Cold War, the West saw itself as exporting democracy to Russia. However, western societies were always, to some degree, oligarchies.
Russia is now exporting its values to the West, abetted by Western politicians and oligarchs. They admire Putin's social model and suck up Russian funding. They aim to replace democracies with elitist fiefdoms.
The frontline of this war lies in Hong Kong, Syria, Ukraine and wherever popular revolts confront autocracy. History may be coming to an end, as Fukuyama predicted. But, as with many thrillers, there is a final twist.
---
OUR JOURNALISM RELIES ON YOU
Byline Times is funded by its subscribers. Receive our monthly print edition and help to support fearless, independent journalism.
OUR JOURNALISM RELIES ON YOU
Byline Times is funded by its subscribers. Receive our monthly print edition and help to support fearless, independent journalism.