BREXIT: "The Greatest Electoral Heist in History" – How to Safeguard Our Democracy
4 July 2019
Kyle Taylor, of the Fair Vote campaign, argues that the war of words between Scotland Yard and the Electoral Commission over electoral law-breaking proves Britain urgently needs new laws to future-proof elections.
News that the Met Police and Electoral Commission are exchanging public accusations over who didn't do what only serves to reinforce how broken current election law is.
The police claim that they haven't been given all the documents necessary to prosecute, which is doubtful since there are enough publicly available on Fair Vote UK's website to back the decision by the elections watchdog that Vote Leave/BeLeave broke electoral law.
Arron Banks described the maximum fine per offence of £20,000 as a "cost of doing business"
The Electoral Commission's response – justifiably tinged with irritation – speaks to their obvious frustration that it needs to "turn over" the investigation to the police. After all, those working at the commission are electoral law specialists. It's no wonder they're angry.
---
What Needs to be Done
It has been more than a year and nothing has been done about, arguably, the greatest electoral heist in UK history.
It's abundantly clear that electoral law is in desperate need of attention. The Fair Vote campaign's All-Party Parliamentary Group on Electoral Campaigning Transparency has been actively tackling these issues in a cross-party forum as these issues aren't partisan – they're practical. They're perhaps so obvious that most people would assume that it's already the law.
First, the Electoral Commission needs full investigative and prosecutorial power.
It makes absolutely no sense that the specialist regulatory body charged with running free and fair elections in which the public can have faith does not then have the power to fully investigate and prosecute offenders of the laws it's meant to uphold. Most other regulators have this power and the Electoral Commission needs it now.
Second, fines for electoral crimes need to fit the crime.
Arron Banks described the maximum fine per offence of £20,000 as a "cost of doing business". For context, the fine for failing to pay the £154.50 TV license fee is up to £1,000. That's 6.5 times the offence. I think we can agree that the penalty for cheating our democracy should be at least as much as failing to pay the BBC to watch Strictly. Vote Leave was fined just £61,000 for knowingly and intentionally overspending by £675,315. Using the TV license logic, its fine should have been £4,389,547.
Third, our election laws as a whole need urgent updating.
The last update to the Representation of the People's Act was in 2000. At that time, fewer than 25% of UK citizens had internet access. That number is now nearly 95%. Facebook and Twitter didn't exist. Google was just two-years-old. We have rules and regulations designed for soapboxes and leaflets in the era of smart phones and social media.
OUR JOURNALISM RELIES ON YOU
Byline Times is funded by its subscribers. Receive our monthly print edition and help to support fearless, independent journalism.
The lack of Government action since these revelations has been astonishing and speaks to the complete failure to protect and safeguard and democracy. That's why Fair Vote UK was formed and it's why our fight is far from over.
The All-Party Parliamentary Group on Electoral Campaigning Transparency continues to take evidence until the end of July, with the Information Commissioner's Office and Electoral Commission giving evidence on 16 July. The APPG will be producing a cross-party report in early autumn.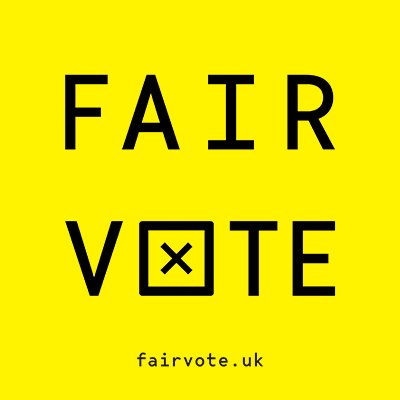 The fact that this clear-cut case has taken more than a year to push forward, shows that our MPs need to pass immediate legalisation to safeguard our democracy. After all, is there anything more important?
Come and meet Kyle Taylor and other writers at the Byline Festival next month
More stories filed under Democracy in Danger
,
The more we are wound up through a divisive politics of polarisation, the less safe we all ultimately are, says Hardeep Matharu
,
Kyle Taylor puts the social media platform's recent scandals into context and argues that the House of Zuckerberg is slowly crumbling
,
A man charged with assaulting police officers in Washington D.C. on 6 January arrived at the riot on a bus organised by Turning Point USA. Sian Norris explores the transatlantic background of the youth conservative group
More stories filed under Argument