The Transatlantic Triumph of Trumpism
Boris Johnson
A Plan Years in the Making
Though most people assume Steve Bannon-style populism arrived with Brexit in 2016, the planning, the people, and the project first came together three years earlier
Churchill College, Cambridge, 2013. A December weekend out of term time, and a hundred or so right-wing libertarians are gathered in a lecture hall to hear an American talk with two rising stars of the Young Britons Foundation (YBF) on its 10th anniversary.
Self-described as a 'Conservative Madrasa', the YBF was a youth insurgency movement within the Conservative Party and the right in general. The foundation's dolphin symbol was a play on this badge of ideological purity: the founder, Donal Blaney, would reward young activists, journalists and would-be politicians with a 'Golden Dolphin' award for being 'ultrasound'.
This wasn't, however, a home-grown movement.
Low tax and deregulation were old Thatcherite themes, but the group's emphasis on untrammelled 'liberty', relaxing gun control, privatising the NHS (a 60-year "mistake", according to YBF president Daniel Hannan on Fox News) and an odd strand of right-wing evangelical intolerance, betrayed its US origins.
The YBF was an offshoot of the Young Americas Foundation (YAF), based at the Reagan Ranch in California, which relied heavily on funding from US hedge fund billionaire, Robert Mercer.
And 2013 was a particular moment in this particular transatlantic bridge. The sister YAF was flying delegates over to Cambridge for a 2013 Special Relationship Scholarship programme. The relationship between Mercer, Bannon, the Trump campaign and the young ideologues from Britain would very special indeed.
Given the influence of the US republican right, YBF members were sceptical of Prime Minister David Cameron's modernisation project, which was more closely aligned to President Barack Obama who had just been re-elected for a second term.
The YBF and its affiliates like Conservative Way Forward longed for a more 'ultrasound' leader. For years, the YBF president Daniel Hannan – by then a prominent Eurosceptic Member of the European Parliament – had been their favourite. But, since his victory in the mayoral campaign in London in the previous year, Boris Johnson was now openly discussed as the preferred choice.
Much has been made of the personal antipathy between personalities in the official Vote Leave and unofficial Leave.EU campaigns, but they began a joint project three years before the EU Referendum, just as they are converging three years later.
How could they win? The Obama campaign had shown the power of online activism and digital propaganda, but matching that was a constant question in the YBF since his victory in 2008. According to one attendee, Harsimrat Kaur, the rallying cry at the 10th anniversary was: "If you are able to go to war, then you can affect policy. We are the party of 'yes we can'!"
But, how could the right tap into the same energy and enthusiasm among the young?
One man had an answer.
---
Digital Warfare
Steve Bannon, destined to be Donald Trump's campaign manager, had spent the last decade or so as a film producer and then mining World of Warcraft gold. He had developed an understanding of both the cultural dimension of the battle ahead, and the need to take that battle online.
Two years earlier, he had started discussions with Nigel Farage (reportedly introduced to him by the YBF's executive director Matthew Richardson) about starting a British-style populist 'Tea Party' movement to respond to the crisis after the credit crunch. In 2012, Bannon had entered into an alliance with YAF funder Robert Mercer to become executive director of the 'Alt Right' Breitbart publications.
At the panel session with the YBF in Cambridge the following year, Bannon shared a stage with Raheem Kassam, a conservative activist and campaigns manager for the Henry Jackson Society. Seated on the other side of him was Harry Cole, news editor for the Guido Fawkes blog. They were there to discuss digital activism. No record remains of what was said.
But, just around the corner, Chris Wylie and Alexander Nix, of SCL Elections, an electioneering and digital operations company contracted by the UK Ministry of Defence, were hurriedly setting up an office in Cambridge, staffed by new recruits, to impress Bannon.
Bannon and his backer Mercer wanted to use the military grade SCL 'target audience acquisition' technology on the US population.
He was impressed by both British culture and academia and wanted to give the new company the same kind of kudos. So Cambridge Analytica was born.
Three years later, Cambridge Analytica would shoot to fame for – in Nix's own words at the time – winning the surprise Leave vote in the EU Referendum, and then powering the shock election of Donald Trump. It was closed down in 2018 when a history of election manipulation worldwide and extensive hacking of millions of Facebook users was revealed.
The YBF was just as scandal-prone. It was closed down in 2015 when a young activist, Elliott Johnson, committed suicide claiming he had been bullied by the YBF's director of outreach Mark Clarke, a former Conservative parliamentary candidate. He organised the Roadtrip Battlebus for young volunteers, which itself came under investigation for multiple examples of overspending during the 2015 General Election. Mr Clarke has denied the allegations.
In retrospect, the Cambridge Analytica form of online electoral manipulation would have much wider repercussions.
---
Why 2013 was so Pivotal
The dark arts of digital 'information operations' and data mining, which would play such an important role in both the Trump campaign and Brexit referendum three years later, all began to converge in that winter of 2013.
In December, Prime Minister David Cameron, facing a rebellion from hardcore Eurosceptics in Parliament, agreed to a referendum on membership of the EU within a year of winning the next election. But, a wider conflict would make the stakes even higher.
That November 2013, another crisis was brewing to the east.
Vladimir Putin had initiated his long-term plan to bring Ukraine back under Russian domination through his puppet Yanukovitch, only to be met by a surprise resistance from students in Kyiv who occupied the Maidan to oppose his 'Eurasian Union' replacement for the EU.
YBF members were sceptical of Prime Minister David Cameron's modernisation project, which was more closely aligned to President Barack Obama.
Putin's close associate Yevgeny Prigozhin had set up the Internet Research Agency to provide online social media propaganda against Ukraine. More than a thousand bloggers would be employed. Within a year – when Yanukovitch had been ousted and Putin sanctioned for annexing Crimea – it was hiring dozens of English-speaking graduates, mainly to promote pro-Donald Trump but also anti-EU propaganda.
New alliances were forming.
Steve Bannon's friend Nigel Farage met the Russian ambassador in November 2013, having declared that Vladimir Putin was the political leader he most admired. Farage started appearing regularly on Russia Today (later RT), largely considered a state-led Russian propaganda network.
As yet, Bannon and Mercer's powerful new online tool was a populist campaign still looking for a candidate to back. But, one was emerging.
That November 2013, Donald Trump was in Moscow, actively discussing running for the presidency in 2016 with the support of Putin's "internet guru" Konstantin Rykov.
---
The Two Matthews – the Transatlantic Strands of Brexit
While the media and digital operations that connect the Trump campaign to the Brexit referendum were all given birth to in the cradle of the YBF conference in the winter of 2013, they had yet to find their candidates.
Trump would not become the choice until late in the presidential race and Bannon was only appointed his campaign manager after the success of his work on Brexit in August 2016.
To many, Trump appeared like a New York Democrat until 2015.
Before his momentous decision to lead the Vote Leave campaign in 2016, Boris Johnson had projected himself mainly as a cuddly, cosmopolitan centrist, celebrating his Turkish roots. Faced with the 'two columns dilemma' in his well-rewarded Daily Telegraph gig, what made Johnson file the pro-Leave article rather than the pro-Remain? His Vote Leave campaign went on to create a campaign of fear around migration, especially from Turkey.
In a sense, all candidates are actors in search of an author. Apart from the blonde bouffant, both Johnson and Trump have something else in common – they are opportunists willing to move with the times. And, at the YBF that year, the backroom boys were creating two main prongs which would dislodge the UK from the European Union and provide a vehicle to topple David Cameron.
If you are able to go to war then you can affect policy. We are the party of 'yes we can'.

YBF 10th Anniversary attendeed
Much has been made of the personal antipathy between personalities in the official Vote Leave and unofficial Leave.EU campaigns. But, they began a joint project three years before the EU Referendum, just as they are now converging three years later.
Back in 2013, Matthew Elliott – who was then expanding his opaquely funded Taxpayers' Alliance to other campaigns run from his base at London's 55 Tufton Street – was both a panellist and host at the Churchill College weekend. He had previously convened a 'think tank career development workshop' for the YBF. Elliott would become executive director of Boris Johnson's Vote Leave campaign in 2016.
Meanwhile, Matthew Richardson – then executive director of the YBF and reported to be Robert Mercer's lawyer in the UK – would join Nigel Farage's rival UKIP a few months later, becoming its secretary in the years leading up to the Brexit referendum. He worked closely with Leave.EU and Bannon's Cambridge Analytica to provide membership details for online targeting.
Vote Leave v Leave.EU; Johnson v Farage; witty Etonian versus beer-swilling man of the people Nigel. Was this a real dichotomy or two sides of the same coin?
The Johnson-Farage double act of Brexit managed to achieve the shock Leave vote and all that has ensued – with some help from Bannon's digital operations, Russian troll farms, and multiple instances of over-spending and illegal data use. Campaigns are not allowed to co-ordinate or have a common plan, but there's nothing to stop the various players behind them having a common project.
This common project to wrest the UK away from the EU and closer to the US is clear from the YBF conference. The foundation's director of research, Alex Deane, went to head up the Grassroots Out movement, which formed the basis for the Leave.EU campaign. A former operations manager, Christian May, then at the Institute of Directors was unexpectedly made the editor of City AM, London's pro-Brexit business daily newspaper.
Speakers billed to have attended the 10th anniversary in Cambridge include Paul Staines of Guido Fawkes, who was due to speak about 'blogging, new media and freedom'; as well as Douglas Murray, of the Henry Jackson Society, who was billed to talk about Jihad, Islamism, Israel, the War on Terror and Neo-Conservatism.
Previous attendees at YBF conferences included many young politicians and commentators who went on to become bigger names including: Alan Mendoza, director of the Henry Jackson Society; former The Times comment editor Tim Montgomerie; and Mark Wallace, of the Institute of Directors and the Taxpayers' Alliance, destined to become editor of Conservative Home. Future MPs like Steve Baker, Louise Mensch, and James Cleverly all also attended YBF conferences.
There's little doubt the YBF was a Brexit establishment in embryo, and nearly all of them are now backing Boris Johnson to be Prime Minister.
---
The Brexit Battalions
Back to that panel in the winter of 2013.
The meeting was held under Chatham House rules so there are no reports of what Bannon said (and many YBF web pages have been taken down since the 2015 scandal) so we don't know if he discussed with the audience his nascent Cambridge Analytica electioneering machine.
But, Bannon would go on to appoint Raheem Kassam as editor of Breitbart London, and Cambridge Analytica would have unique re-selling rights to Breitbart data. The media and digital operation was symbiotic.
Like the YBF director Matthew Richardson, Kassam would switch to UKIP in a few months time, becoming leader Nigel Farage's companion, aide and speechwriter and even running for the leadership of the party himself in 2016.
As for the second panelist, Harry Cole, he was destined to become a parliamentary reporter at the Sun and is currently deputy political editor of the Mail on Sunday. But, his employer at the time, Paul Staines, has a direct connection to the other strand of digital electioneering and data gathering coming out of the YBF.
Earlier that year, Staines formed a digital campaign operation with the future Vote Leave executive director, Matthew Elliot. It was a partnership with data experts Andrew Whitehurst and Jag Singh and was called WESS Digital after the initials of the four men.
Bannon developed an understanding of both the cultural dimension of the battle ahead, and the need to take that battle online.
By April 2013, WESS Digital had already compiled a political database called METIS which contained data on half a million people previously involved in online campaigns. They planned to increase that database to a formidable 10 million in the following year using "aggregated census records, social media profile data, and online political advertising response data".
The combination of data gathering and political campaigning was not new for Paul Staines. In 2006, just as he was starting up his infamous Guido Fawkes website, he had created his own company, MessageSpace, with Jag Singh. Messagespace offered "techniques used by campaigners for US ('Republican') politicians, including targeting based on behavioural data and viral ads" when it was formed.
The company worked for the Boris Johnson mayoral campaign in 2012 and, with some prescience, Staines registered the site Boris2020.org in April that year.
A few months later, as Private Eye reported, MessageSpace was working for the Russian Embassy.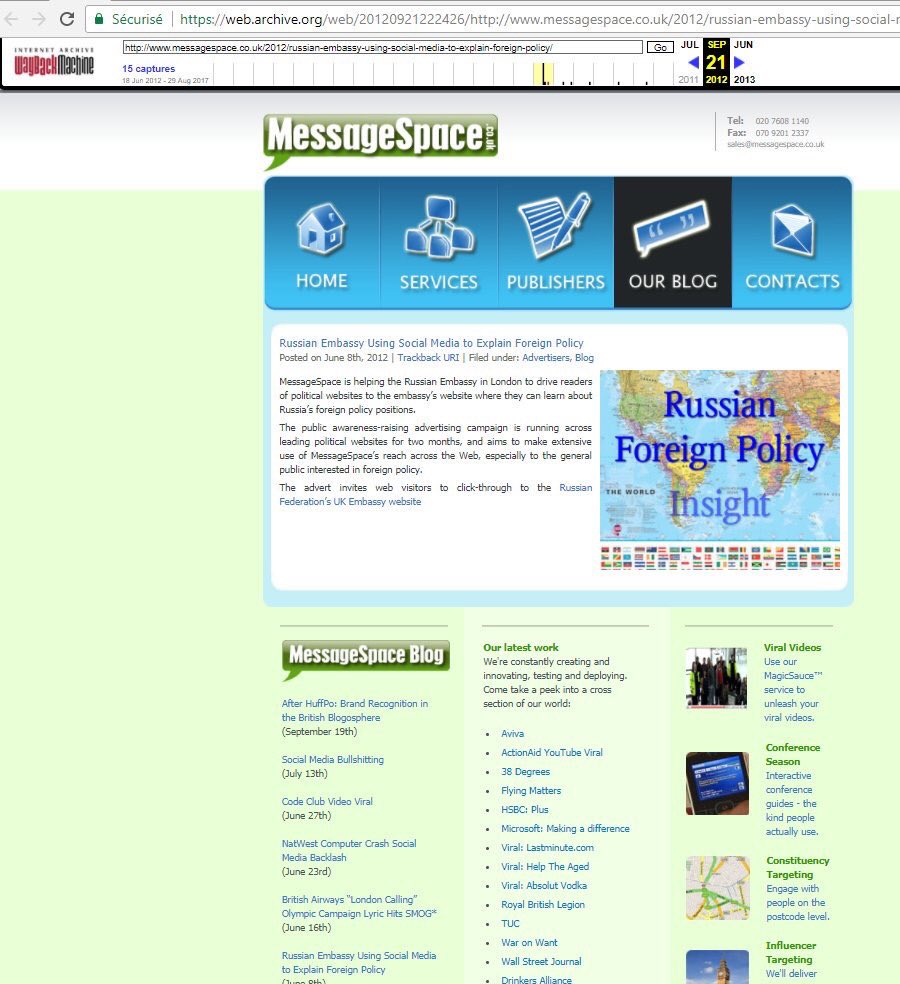 ---
2019: The Two Streams Converge Again – Around Boris Johnson
Looking back on 2013, its obvious that – whatever the personal differences and policy nuances – the leading figures in both the Vote Leave and Leave.EU campaigns had a joint point of interest, and a joint inspiration through the work of Steve Bannon.
Both campaigns used the services of Bannon's Cambridge Analytica to some effect: Leave.EU directly, according to its own words at the time; Vote Leave indirectly through spending most of its campaign budget with AIQ (formerly billed as 'SCL Canada'), which accessed the same databases and was an offshoot of Cambridge Analytica according to the whistleblower Chris Wylie.
Though Cambridge Analytica is now defunct, no one knows what has happened to the voter targeting data deployed so effectively during the EU Referendum. "Everyone tries to run away with the data," a Vote Leave insider told Byline Times in April.
Meanwhile, with major donors who backed Vote Leave and Leave.EU all coming on board with the Boris Johnson campaign to lead the country, the money and the data is converging.
More than a million was spent on Facebook ads in early 2019, by shadowy organisations like Britain's Future and Mainstream Network, targeting Tory MPs who oppose a hard Brexit, and and Leave.EU has successfully campaigned online to get them deselected by their local constituencies. Another murky online advertising campaign urging Conservative MPS to vote against Theresa May's doomed deal was linked to employees of Sir Lynton Crosby, who is currently advising Boris Johnson.
The website created by Paul Staines in 2012, Boris2020.org, has spent the spring of 2019 urging members of the public to get "Boris On The Ballot", claiming there is a "plot" by pro-EU Conservative MPs to stop him becoming leader.
At the heart of this is the digital warfare first set up by Steve Bannon in 2013 in Cambridge.
Both Johnson and Trump have something else in common – they are opportunists willing to move with the times.
Bannon has made no secret of backing Boris Johnson, secretly advising him since 2017* and openly preferring him to Theresa May in the summer of 2018. Around that time, emerging from purdah after his resignation as Foreign Secretary, Johnson began to deploy classic 'culture wars' Bannon themes – calling Muslim women "letterboxes" and talking of a "deep state" pro-EU conspiracy. And then, in June this year, on a state visit to the UK, President Donald Trump explicitly nominated Johnson as his anointed British partner.
Whatever the rhetoric, whatever the personalities, the money and the data have now come together to find Britain's Donald Trump in the form of Boris Johnson. And, with his election as the head of the UK Government, the transatlantic triumph of Trumpist populism will be complete, fulfilling those plans hatched back in Cambridge in the winter of 2013.
UPDATE: according to new information revealed by Carole Cadwalladr in the Observer, Johnson and Bannon first became close during the US presidential transitional period in late 2016, when the then foreign secretary flew out to talk to the Trump national security adviser.
---