Around the World in 16 Facts: PostCards from the Edge
15 May 2019
Our Inside Whitehall correspondent David Hencke returns from a global tour with some short, sobering observations on climate change, Brexit and the rise of China.
I have been around the world in 110 days visiting 22 countries – here are some facts I discovered.
British Empire 2.0
Here are some observations about Britain's planned new Imperial role for our archipelagos post-Brexit.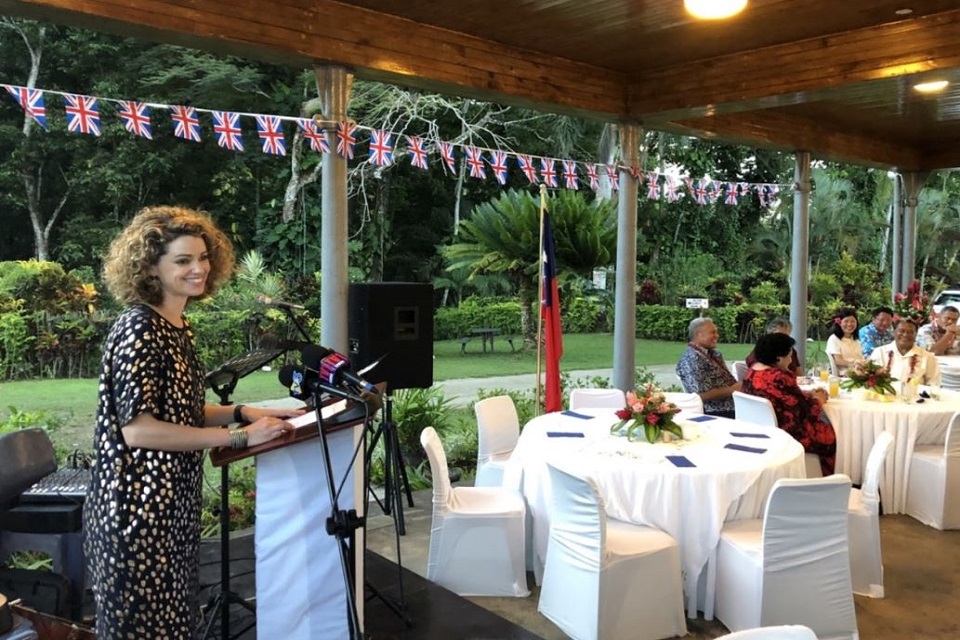 In the tax haven of Samoa (population 196,400) Britain is building its first ever residence for a new high commissioner to boost trade. Announced at Robert Louis Stevenson's villa bedecked with Union Jacks. Samoa's main exports are coconut oil and cream.
In former colony of Tonga (population 110,000) Britain is to strengthen its presence to boost trade. Tonga's main exports are frozen kingfish and vanilla pods. Kingfish and Chips anyone?
In Bermuda (population 60,000 and falling) Britain has an old Naval dockyard – former defence secretary Gavin Williamson announced plans to restore British Navy in the Caribbean. Trouble is dock now used by cruise liners, admin building a museum, and old quartermaster's stores a shopping mall. Main export is rum and rum cakes.
---
Omnipresent China
The Chinese are the real new imperialists making Britain's efforts look puny. Here are just a few examples:
In Australia China has bought Darwin's container port and is investing in copper mines.
In Aruba (a small former Dutch colony just off Venezuela) the Chinese own nearly all the supermarkets "Going to the Chinese "means you are going shopping in Aruba.
In Sri Lanka the Chinese have provided a high Congress Hall and a new arts centre.
In Samoa China Aid funds schools and just signed a friendship agreement to build a cultural centre and is looking at developing a port.
In Tonga China has built a new wharf and loaned money to rebuild the capital after a cyclone.
In South Africa China is to start car production in Port Elizabeth.
In Kuala Lumpur China loaned money to build prestige office blocks but now Malaysia is trying to disengage after its former president is facing a corruption trial over the deal.
Climate Change
One thing I can confirm from my travels, it's happening everywhere.
In Darwin Australia temperatures reached 43C, that's 10C more than normal.
In Cape Town, South Africa, they have a prolonged drought.
In Mauritius temperatures inland dropped to under 10C at night – much lower than normal for a country near the Equator
In Kuala Lumpur and Singapore monsoons have been late
In San Francisco, they have lower winter temperatures and heavy rain – enough to cause a mudslide in affluent Sausalito.
Mauritius, Sri Lanka and Brisbane, Australia were lucky to miss tropical cyclones this year. Instead, they hit South India and Mozambique.